Shindo - The Prodigy
One more movie I watched on dramacrazy.net:
Cast:
Riko Narumi (also played on 1 liter of tears)
Kenichi Matsuyama (L)
etc
(I only mentioned the main characters)
It's not an ordinary music-genre-movie. It's about a talented pianist, Naruse Uta, who hated to go to her lesson. She always goes to a grocery, and meets Kikuna Wao, who desperately practices for a music college audition.
And the story goes around them. It's not about how they become popular or another achievements they get. A little bit confusing because the ending is quite unusual.
If you love music and also love a movie about music, try this on this holiday. The piano play is surely amazing with a very advanced skill. You can laugh on me because I just realized it was Kenichi Matsuyama (I'm not a big fan of him) at the end of the movie, at the cast part, I mean. Somehow I think that was the reason why his face reminded me of someone.
For your info, I recommend this movie: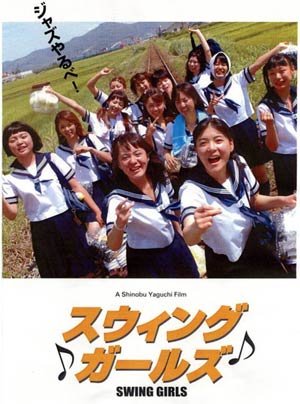 SWING GIRLS
Two thumbs up! (review later :D)